Details

Category: Newsletter
Hits: 1200
we we'd like to continue PHS monthly technical newsletter series informing you about the HiPerSet equipment. 
The Cooling Units consist of two fan units which are are positioned at the exit section of the machine. One unit is for cooling the yarn. The other unit draws the yarn onto the belt to hold it in place on conveyor belt for more efficient yarn take-off.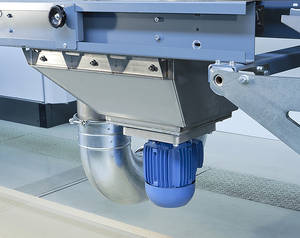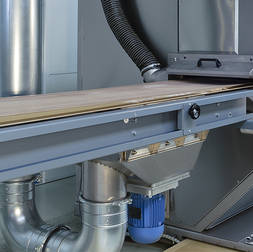 Exhaust air can be collected with a flexible tube or with a pipe and can be used with e.g. a
heat exchanger. The cooling system is adjustable to the yarn therefore the effectiveness of
the cooling is higher.
The width of the opening above the cooling fan can be adjusted to match the width of the
yarn on the conveyor belt to optimize the cooling efficiency.
Different yarns (fiber, twist, denier, straight set or frieze) have differing patterns on the conveyor belt after heatsetting.
The fans are very robust.
If you like to receive more information about our equipment, please don't hesitate to contact us.
Pasargad Rahpouyan Kish Co.
Sec1 No.30/1 Bakhtiyari St.,
Dibaji Djounoubi St.
Sadr highway
1959733361 Tehran
Iran
Tel: +98 21 2274 6887
Fax: +98 21 2276 7535
E-mail: This email address is being protected from spambots. You need JavaScript enabled to view it. <maito: This email address is being protected from spambots. You need JavaScript enabled to view it. >
Web: www.power-heat-set.com<http://www.power-heat-set.com>
 or
Power-Heat-Set GmbH
Amperstr. 4
84513 Töging am Inn
Germany
Tel:   +49 (0) 8631 393-480
Fax:  +49 (0) 8631 393-580
Mail:  This email address is being protected from spambots. You need JavaScript enabled to view it. <mailto: This email address is being protected from spambots. You need JavaScript enabled to view it. >
Web: http://www.power-heat-set.com<http://www.power-heat-set.com/>
Geschäftsführer /CEO Peter Resch
Handelsregister Traunstein HRB Nr. 14378